Jesse Eisenberg
Actor, Playwright, Writer, Screenwriter, Director
About
Born in Queens, New York, Jesse Eisenberg was nominated for an Academy Award for Best Actor in 2011 for his portrayal of Mark Zuckerberg in David Fincher's The Social Network. Eisenberg's credits include more than 50 other films, such as Dylan Kidd's Roger Dodger (2002), Noah Baumbach's The Squid and the Whale (2005), Greg Mottola's Adventureland (2009), Ruben Fleischer's Zombieland (2009), Kevin Asch's Holy Rollers, Revelation Prize in Deauville in 2010, Louis Leterrier's Now You See Me (2013), Richard Ayoade's The Double (2013), Kelly Reichardt's Night Moves, Grand Prize at Deauville in 2013, Nima Nourizadeh's American Ultra (2015), Joachim Trier's Louder Than Bombs (2015), Zack Snyder's Batman v Superman: Dawn of Justice (2016), Woody Allen's Café Society (2016), Kim Nguyen's The Hummingbird Project (2018), presented at Deauville in 2019, Lorcan Finnegan's Vivarium (2019), Jonathan Jakubowicz's Resistance, presented at Deauville in 2020, and Zack Snyder's Justice League (2021).
Eisenberg is also an acclaimed playwright and author. He has written four plays, including The Spoils, which had a box-office record-breaking run on West End. He also wrote and starred alongside Vanessa Redgrave in his plays "The Revisionist," and "Asuncion." His play "Happy Talk", starring Susan Sarandon and Marin Ireland, opened in 2019 at the Signature Theater in New York. He is also a frequent contributor to "The New Yorker", the author of the collection "Bream Gives Me Hiccups" from Grove Press and the Audible Original "When You Finish Saving the World", which won Best Original Work at the 2021 Audie Awards.
Eisenberg recently made his directorial debut with A24's When You Finish Saving the World, which premiered at the 2022 Sundance Film Festival to glowing reviews and screened as part of the Critics' Week at the 2022 Cannes Film Festival. The film is based on the Audible Original of the same name, both of which were written by Eisenberg.
Upcoming, Eisenberg will play the titular character of Toby Fleishman in the FX limited series Fleishman Is in Trouble based on Taffy Brodesser-Akner's best-selling novel of the same name.
Director & screenwriter
2022  When You Finish Saving the World *
Actor
2021  Justice League Zack Snyder
Wild Indian Lyle Mitchell Corbine Jr.
2020 Resistance Jonathan Jakubowicz
2019  Zombieland: Double Tap Ruben Fleischer
Vivarium Lorcan Finnegan
The Art of Self-Defense Riley Stearns           
2018   The Hummingbird Project Kim Nguyen
2016   Now You See Me 2 Jon M. Chu
Café Society Woody Allen
Batman v Superman: Dawn of Justice Zack Snyder
2015  American Ultra Nima Nourizadeh
Louder Than Bombs Joachim Trier
The End of the Tour James Ponsoldt
2013  The Double Richard Ayoade
Night Moves Kelly Reichardt - Grand Prize Deauville 2013
Now You See Me Louis Leterrier
2012  Free Samples Jay Gammill
To Rome with Love Woody Allen
Why Stop Now? Phil Dorling & Ron Nyswaner           
2011  30 Minutes or Less Ruben Fleischer
2010  The Social Network David Fincher
Holy Rollers Kevin Asch - Revelation Prize Deauville 2010 
2009  Solitary Man Brian Koppelman & David Levien
Zombieland Ruben Fleischer
Adventureland de Greg Mottola
2007  The Hunting Party Richard Shepard
One Day Like Rain Paul Todisco
The Living Waker Sol Tryon
 The Education of Charlie Banks Fred Durst
2005  Cursed Wes Craven 
The Squid and the Whale Noah Baumbach
2004  The Village M. Night Shyamalan
2002  The Emperor's Club Michael Hoffman
Roger Dodger Dylan Kidd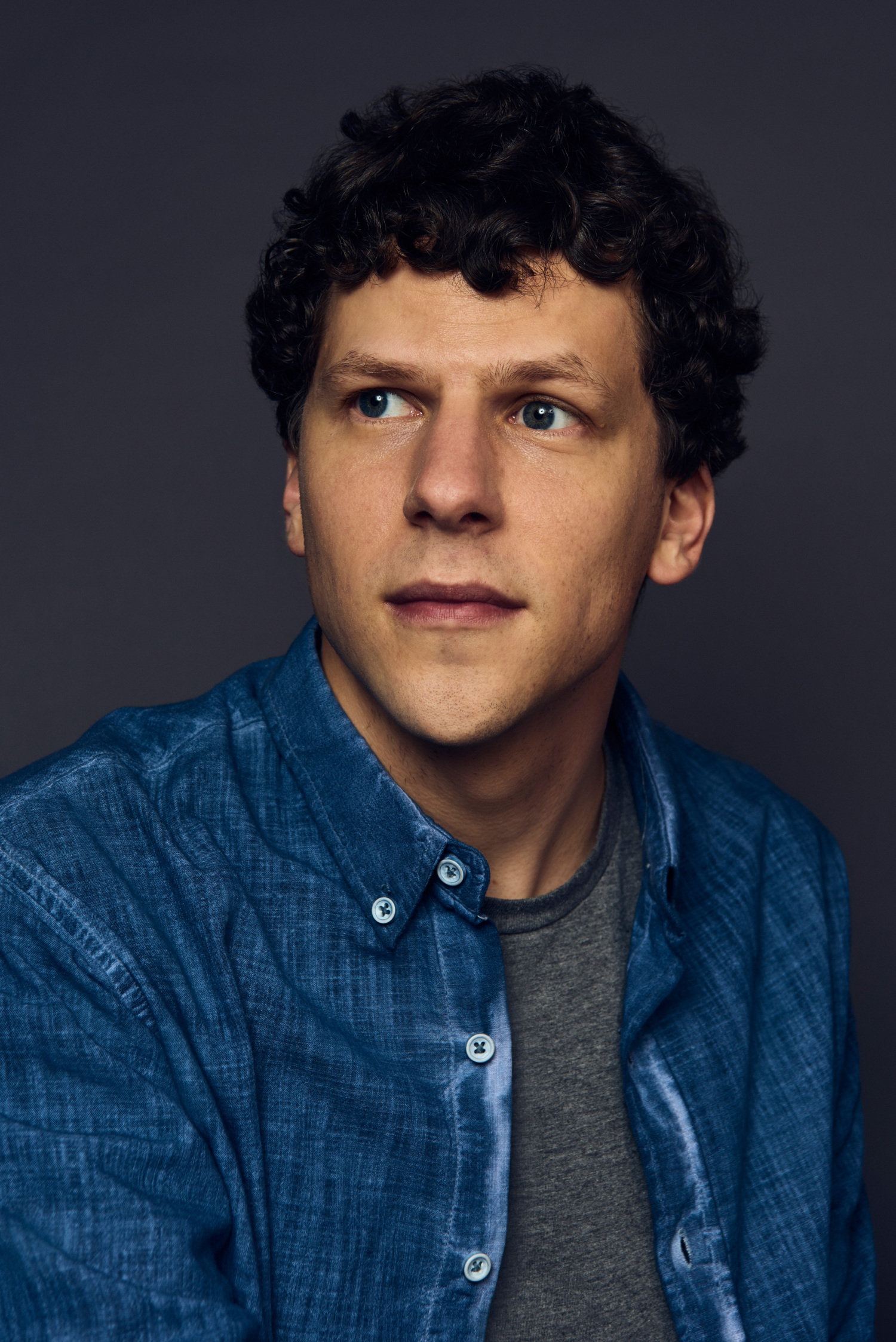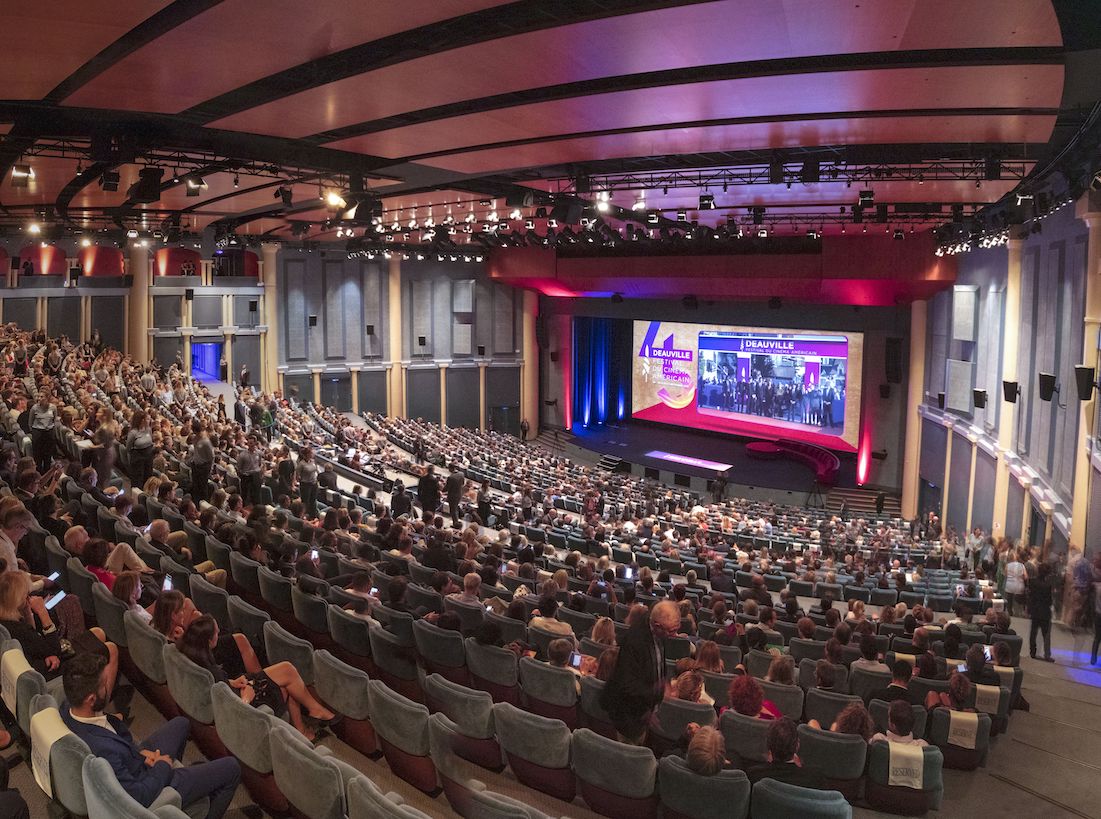 I'm booking my place !
Join us to follow the competition and meet the guest talents of the Festival!
Book