The data controller is the SAEM management company of the CID seated at 1 Avenue Lucien Barrière (14800) Deauville. The CID is fully engaged in protecting your personal information and respecting your choices, especially to comply with the general data protection framework. The CID understands the importance of any personal information that it may collect and treat. It wishes to share with its users why it collects this information and to what end. It is fully committed to respecting the given information and to use it solely for the reasons that it was collected.
1. Personal information:
Personal information allows us to identify, alone or with other data, directly or indirectly, a particular person; for example: name, date of birth, passport photo, email address, and generally any other personal information.
2.What information is processsed ?
For our website https://www.festival-deauville.com the information that is to be processed is given to us by our users. The information is collected on the site using different formulas. Thus, personal information is treated such as:
-Newsletter formula: e-mail address
-Film inscription formula: surname, name, telephone, e-mail address for producer, distributer, sales company, press agent, technical assistant, director, as well as name and surname for screenwriter, photo director, composers, actors and video editors.
-Contact formulas (professional, press, general public, recruitment): emails
3.Where is you information processed
Personal data is stored in databases which are stocked in servers situated in France, within the European Union, and more exactly on the web host provider OVH for the site for the Deauville American Film Festival Boutique and the marketing tool WEBMECANICK at AMAZON Web Services in Ireland for inscriptions and the ticket office managed by WEEZEVENT.
4. Objective of data processing
Personal information is used only:
Receiving new information about events concerning the Festival
To be contacted by the Festival organisers
To register a film in the programming
To reserve places
To buy goods
To propose a candidature
Only personal information that is strictly necessary is used.
5. Legal basis
Processing is based on information given by consent for the sales of tickets and marketing.
6. How long information is stored
Personal information is stored for a maximum of five years after the event.
7. Recipients of data
Recipients of this information are:
The reception, commercial and marketing departments of the CID for information concerning the general public and the sale of goods, and the co-organiser « The Public Systeme Cinema » for professional data.
The CID subcontractor for ticketing.
8. Access to your private data
The owners of private data have a right to access the personal data, to modify it or to delete it, to limit it or oppose its use and portability. To ensure that your rights are respected, you can send an email to the following address:
alternatively you may leave a message at the following email address: protection-donnees@congress-deauville.com or by sending a message directly to head office.
In the absence of any response, or for any other reasons, you may send a reclamation to the CNIL (3, Place Fontenoy, TSA 80715, 75334 Paris Cedex 07).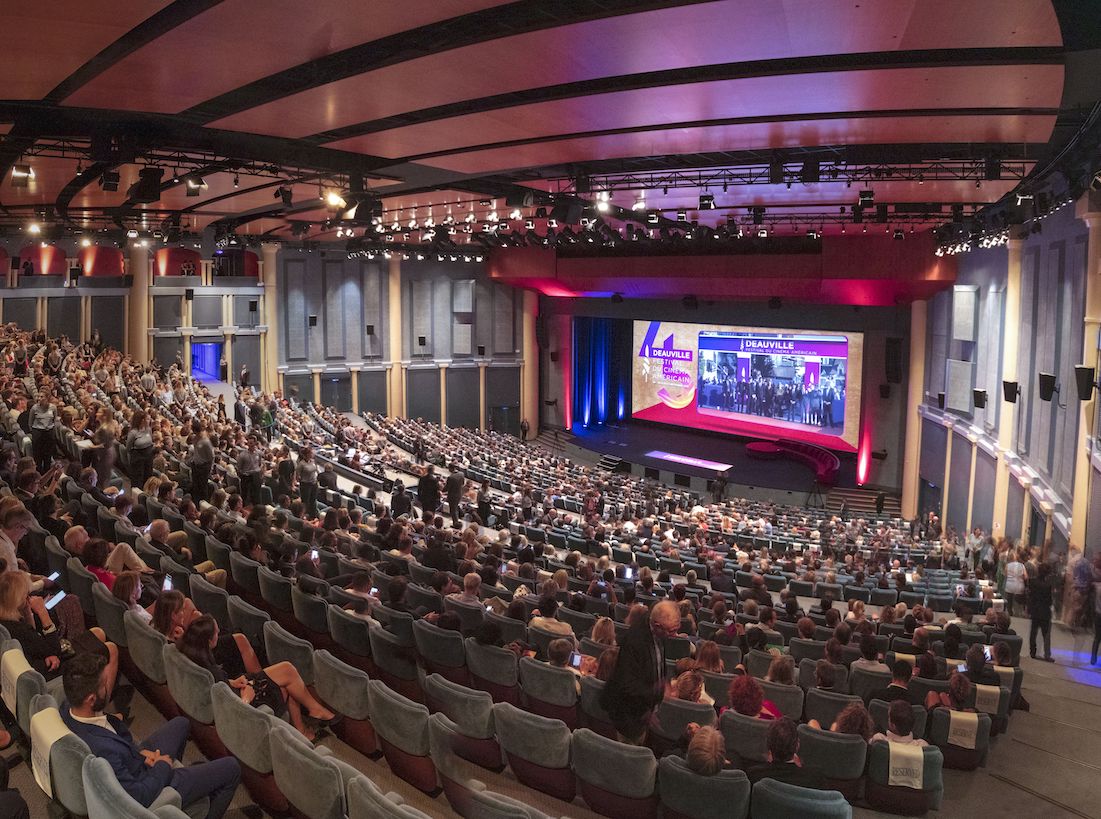 I'm booking my place !
Join us to follow the competition and meet the guest talents of the Festival!
Book